Welcome to Epic Mountain Express' Complimentary Wi-Fi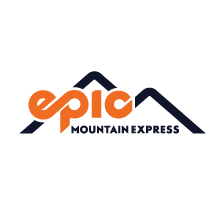 Book winter travel by 8/5 and save 30%! Details>
Stay Connected with Epic Wi-Fi and Emma
Epic Mountain Express offers complimentary Wi-Fi on all vehicles. Serving Denver International Airport (DEN), Vail/Eagle Airport (EGE), and more, Epic has free Wi-Fi on all scheduled airport shuttles. Offering free Wi-Fi if great way to make the ride to Aspen, Vail, Breckenridge, Keystone, or Beaver Creek more enjoyable… and productive.
Whether you're headed to the slopes for business or pleasure, stay connected with onboard Wi-Fi. Keep in touch with your loved, get weather updates, finish last minute tasks, or just enjoy yourself, while Epic Mountain Express handles the drive. Stay connected the whole way during your travels!
Free Wi-Fi is available courtesy of Verizon, the official communications provider of Vail Resorts.
However, there's more than just Wi-Fi to help you stay connected. Vail Resorts has now introduced, Emma, the world's first digital mountain assistant, to resorts in Vail, Beaver Creek, Breckenridge and Keystone.
Emma can answer all your questions from snow conditions to wait times for lifts, and even provide on your own stats to guests with season passes. Simply ask her simple question and Emma will respond. She's in the beta version for the 2018-2019 winter season, but is getting smarter with each guest interaction and is continually expanding her knowledge base.
Epic Mountain Express has the largest fleet in Colorado, 35 years of mountain driving experience, but we're still constantly upgrading technology to provide the best travel possible.