The Vail Film Festival
August 15-18, 2019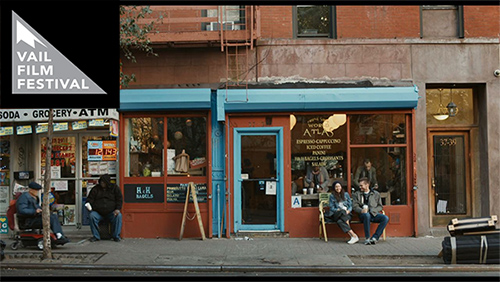 Save 15% with code VFF2019
Planning to visit Vail this summer for the Vail Film Festival? Ride with Epic Mountain Express from Denver or Eagle/Vail Airports and save 15%, which is at least $10, each way.
Book online to reserve your seat today. If reserving by phone, mention promo code VFF2019 to the reservation agent.
BOOK A DISCOUNTED SHUTTLE TO / FROM THE AIRPORT >
Shuttles Between DIA and Vail/ Beaver Creek
6/8/19 - 9/4/19
Please note that the pick-up time listed below TO AIRPORT - DIA is when the final pick-up occurs. Actual pick-up times will be earlier. Travel time from DIA to Vail/ Beaver Creek is approximately 3 hours, accounting for traffic and construction projects. Added travel time may be calculated in for weekend, peak, and holiday travel times.
FROM DIA Airport
To Vail/Beaver Creek
View Schedule
Departs DIA/ Arrives to Vail Valley approx. 3 hours later
9:30 am
11:00 am
12:30 pm
2:00 pm
3:30 pm
5:00 pm
6:30 pm
8:00 pm
9:30 pm
Book Now
TO AIRPORT
Last Pick Up Time in Vail Area / Approx. arrival to DIA
View Schedule
Departs Vail / Approx. arrival to DIA
5:30 am / 7:45 am
7:00 am / 9:15 am
8:30 am / 10:45 am
10:00 am / 12:15 pm
11:30 am / 1:45 pm
1:00 pm / 3:15 pm
2:30 pm / 4:45 pm
4:00 pm / 6:15 pm
6:00 pm / 8:15 pm
Book Now