What's the best way to get to Breckenridge?
Posted On: 03/06/2020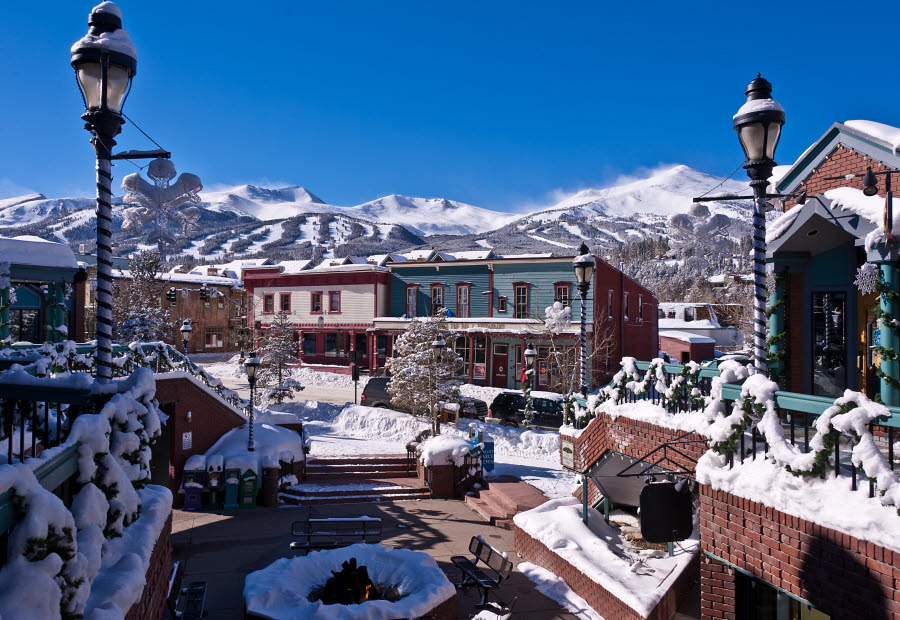 You've booked your flights and hotel, purchased an Epic Pass, and can't stop daydreaming of soaring down the slopes in Breckenridge. Don't forget to plan how you are getting from Denver International Airport to start your vacation.
There are many reasons why it's becoming more popular to skip renting a car and letting Epic Mountain Express take care of the drive to the resort. Our experienced drivers are trained for the winter conditions that are a challenge for many drivers, especially those visitors to Colorado that don't see snow and ice often. Driving can be tricky on mountain roads. For increased safety, the Colorado Department of Transportation revised the current traction law on Interstate 70, the route to Breckenridge. All drivers must have either four-wheel or all-wheel drive, snow tires, or tires with the mud/snow (M+S) designation. Additionally, the new traction law increases the minimum depth requirements for tire tread or cars must have an alternative traction device, such as an AutoSock or tire chains, to be in compliance with the state's traction law.
After arriving to town, you'll discover that parking is limited and not many free options exist. Good for those who aren't driving, Breckenridge is very pedestrian friendly with plenty of options to get around, and enhancements to make walking around easier, such as crosswalks . With the Breck Connect gondola and several base areas from which to access skiing, you'll find most activities, shops and restaurants are just a short walk from anywhere in Breckenridge. It's easy to take advantage of the free bus system, hotel shuttles and local ride services.
So if you're heading to Breckenridge, think twice about renting a car. Instead, rely on Epic Mountain Express to get you there! Not only will you save time on looking for parking, money for not paying for parking, and hassle, but fueling and cleaning snow and ice off a car, you'll also be supporting the Town's green initiative to reduce the amount of cars in the compact Downtown area.
Search Blog
---
Categories
---
Archives
---
Subscribe