A Classic Weekend in Vail - Hiking & Craft Beer
Posted On: 06/17/2019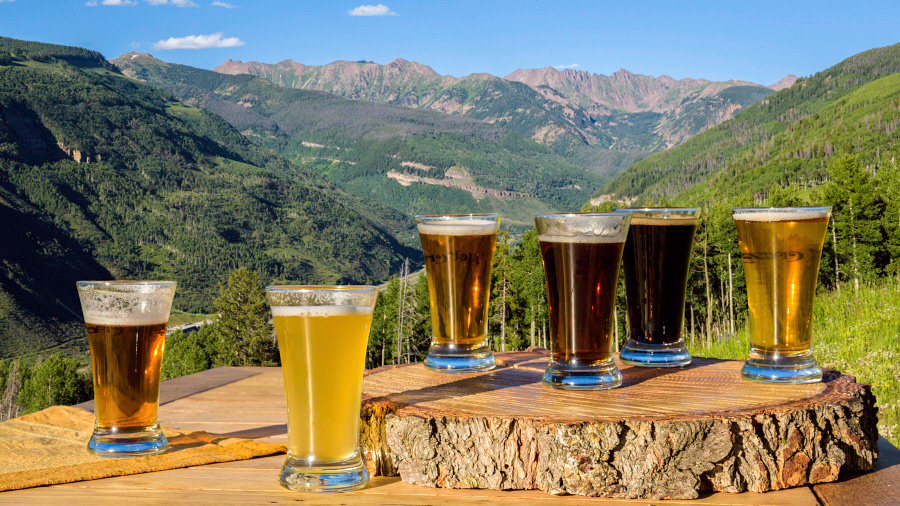 The Vail Craft Beer Classic arrives to Vail on June 21st and is hosting a variety of experiences – both in town, on the mountain and in the classroom.
The best way to enjoy the Vail Craft Beer Classic is to stay in the Town of Vail, and a convenient mountain shuttle option from Denver Airport is with Epic Mountain Express. You'll discover getting around Vail is simple, with free in-town buses combined with local uber and taxi options you'll be able to enjoy the Classic to its fullest!
Looking to learn? While the entire weekend holds the chance to chat with brewers and beer lovers, the craft beer classic offers seminars for those who want to learn tips from experienced brewers and brewery owners. Sign up to learn how to homebrew, create your own beer dinner, work on beer pairings, and talk about the latest trends and how breweries are creatively keeping up.
Would you like to spend time outdoors? Bike, fish or hike: The Classic has many outdoor events, and schedule your events quickly as space is limited! The Hike & Hops Lunchinar brings you up a mountain, while you down a beer. Put on your hiking boots and take in the mountain views, as you enjoy the trail alongside brewers and other beer enthusiasts. Afterwards, feast on a paired lunch from Vail Chophouse with beers, of course!
Just coming for beer? Arrive Friday night, and take a gondola ride up to Mid-Vail for the highest altitude beer tasting in the country! Make sure to come hungry as a BBQ dinner will be served and only Colorado brewed beers will poured. Vail Village buzzing with live bluegrass music as it hosts the largest tasting of the weekend on Saturday afternoon with an impressive collection of over 50 breweries from across the country, sampling hundreds of craft beers. It's best to purchase your tickets in advance, with options to package the events and upgrade to VIP status.
If you are flying into Denver International Airport, relax, and leave the driving to Epic Mountain Express. Scheduled shared shuttles can deliver you to the doorstep of any Vail hotel, condominium, or residence, or take a private vehicle with Premier Mountain Express.Remember, airport shuttle prices have just been lowered, so consider leaving a car behind to fully enjoy the weekend.
Search Blog
---
Categories
---
Archives
---
Subscribe