On-Mountain Dining
Posted On: 01/15/2021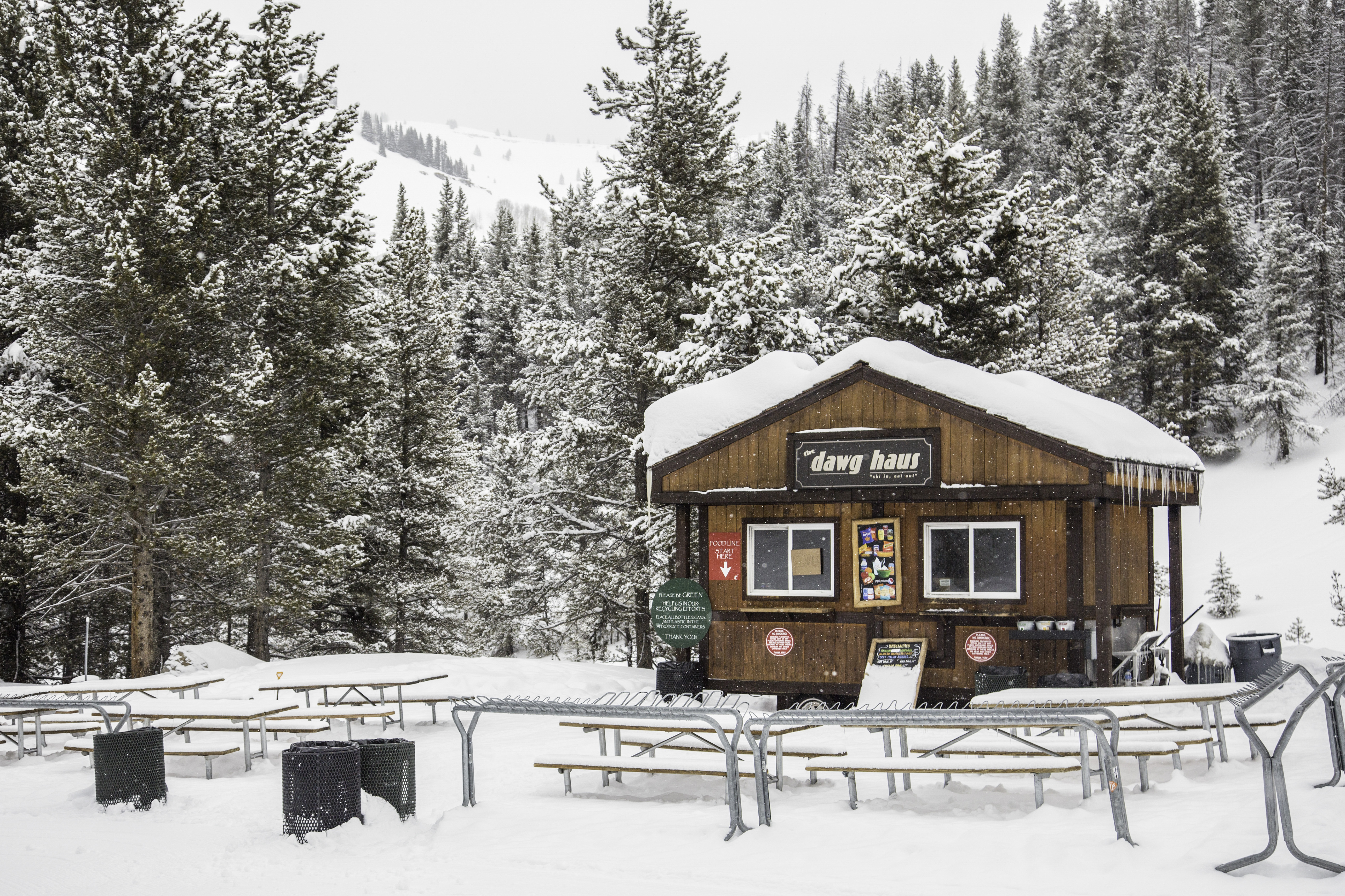 Did you know that skiing burns lots of calories? Harvard Medical School has a table for calories burned according to the sport one is participating in along with his or her bodyweight. For downhill skiing, the table cites that a 125 pound person burns 360 calories an hour; a 155 pound person burns 446 calories per hour; and a 185 pound person burns 532 calories per hour.
Maintaining energy on the slopes is vital, and food can be the crucial element to having successful day on the slopes. Now that many on-mountain restaurants require reservations and have limited capacity to ensure social distancing, it's more important than ever to plan ahead, bring some snacks to keep you energized throughout the day and book dining in advance.
To make the most of your time on the mountain, it's always a good idea to throw a snack in your jacket pocket or backpack, so you can refuel while on the chairlift. But you'll need to make sure that your snack can be able to withstand the rigors of being shoved into your coat pocket or backpack and possibly be landed on. In other words, no bananas. Good choices are granola bars, applesauce or peanut butter in a pouch, jerky, trail mix or a chocolate bar for a sweet treat. If you are riding on an Epic Mountain Express private shuttle option (YourRIDE or YourRIDE+) or a Premier Black SUV, you can add on time to your trip to make a stop in a grocery store on your way to the mountain. There is everything from Costco to WholeFoods to standard, well-stocked grocery stores.
When it's time for a break and you need more than a snack from your pocket, you will have two styles of on-mountain dining facilities, Quick Service and Time to Dine. The easiest and fastest option is quick service like Buffalo's at the top of Chair 4 on Vail Mountain, famous for its chili, or The Coop in Breckenridge, which serves ready-to-go hot and cold options. Grab a sandwich, cup of chili or some chicken tenders and fries and get back on the mountain.
If you'd prefer more service than a grab and go meal, the Time to Dine option is for you. To ensure a spot at traditional sit down restaurant such as Spruce Saddle in Beaver Creek, access Time to Dine on the Epic Mix App, where you can see availability and book a mealtime. There may be a few seats available for walk-ins, but don't count on them!
Remember that only credit cards are accepted on the mountain, no cash, so bring your card or set up Resort Charge on your Epic Pass. Masks are required expect when eating or drinking, and it is requested that once you are done dining to get back onto the mountain so another party may take your spot. Still not sure what restaurant is the best choice for you? Ask Emma. Text 77477 and ask the first digital mountain assistant your questions on where to eat so your day on the mountain won't be spoiled by hunger!
Search Blog
---
Categories
---
Archives
---
Subscribe