I-70 through Glenwood Canyon is Closed Due to RockSlides
Posted On: 02/17/2016
CDOT Scheduled to reopen I-70 on Thursday, Feb 18th
Scaling Operations In Progress - Plans to Re-open on Late Afternoon on Thursday, Feb 18th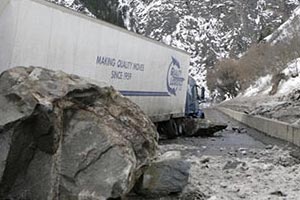 During the Glenwood Canyon closure period, CME will be taking requests for Aspen to/from Grand Junction airport on both our Charter and Premier services. We are accommodating a few reservations to Grand Junction Airport, and there remains some additional availability for these services.
CME is planning to have drivers available Thursday, February 18th, in the afternoon to pick up guests travelling from Aspen/Snowmass to Denver International Airport on the 2:00 shuttle, with the hope that CDOT will re-open I-70 through Glenwood Canyon. CME will also have drivers to head to DIA to transport guests booked on the 6:00pm departure from DIA to Aspen/Snowmass and the 8:00pm DIA to Aspen/Snowmass shuttles. These plans are subject to change, based on CDOT deeming the Canyon safe for travelers.
For CDOT's up to the moment updates, visit COTrip.org.

For current pricing and availability, please contact CME Reservations, 970-754-7433.
Search Blog
---
Categories
---
Archives
---
Subscribe