Spring Fever, Spring Savings, #SpringisEpic
Posted On: 02/26/2019
March is almost here, which plans for a spring break are happening! Who says Spring Break means a sandy beach? In Colorado, our beaches those of snow rather than sand. A Colorado Spring Break is an ideal time, and some say the best time, to spend time in the Rocky Mountains. Coloradons think #SpringisEpic! Take part in winter sports and breathe in the fresh mountain air. Work on your goggle tan! Thanks to the warmer temperatures, blue-bird, sunshiney skies and excellent snow conditions, combined with fun events and activities, Breckenridge, Colorado is widely known for a fun Spring Break (aka Spring Fever).
What Spring events are going on in Breck?
The Breckenridge Spring Beer Festival takes over Main Street Station on April 6. Sample craft beer from over 30 breweries while enjoying live music and beer, and know that its all for a great cause as all proceeds benefit The Cycle Effect, a local non-profit organization!

Are you an Epic Passholder? The Epic Pass Club at Breck kicks off spring with Epic Pass Peak Parties in late March. They will be taking over a peak one day (Breckenridge has five peaks to ski) at a time, allowing new experiences at each stop, from live music, games, giveaways and food specials.

While not officially in Spring, Breckenridge celebrates Mardi Gras and takes over the town for the day. Join in at the parade where you can expect all the masks, beads, boas and music of a traditional Mardi Gras parade with a Breckenridge twist, followed by a free concert.

Even with the weather being warmer in spring the hottest thing in town on April 8th will be the Annual Breck Chili Cook-off. Ski or ride in the morning, then sample chili paired with beer. Vote for your favorite! Bragging rights are coveted.
Traditionally closing day is celebrated with Breck Plunge, where brave participants attempt to skim across a pond of water on their skis or snowboard. Live music, food and drinks complete the spring party. Breckenridge's announcement that the ski season will be extended until Memorial Day if possible, for the first time since the mid-1990s, but the Plunge takes place on April 22nd.
See more events in Breckenridge HERE >
But how do you get to Breckenridge and how far is it from Denver Airport?
Whether you are planning on flying in with one or two mates or a larger group, Epic Mountain Express has an option for getting you to the mountains! It's about 105 miles from Denver International Airport, up and over the Continental Divide, which means over 10,000 feet above sea level.
A shared shuttle may be the best option if you are flying solo or planning on meeting up in town. Epic Mountain Express departs hourly from the Denver Airport through April 20 to the Breckenridge area. If you are traveling with a larger group or simply looking for a more individualized, private experience, then Premier Mountain Express which reserves the entire vehicle for your party is for you.
Insider Tip: Book between Feb 26 - March 1 during the 96 Hour Sale and Save 20% on all transportation from Denver Airport! Make your spring vacation unforgettable with long, sunny days with the occasional snowstorm mixed with live music from après parties, afternoon BBQs on sundecks and get there with Epic Mountain Express. #RideEpic #SpringIsEpic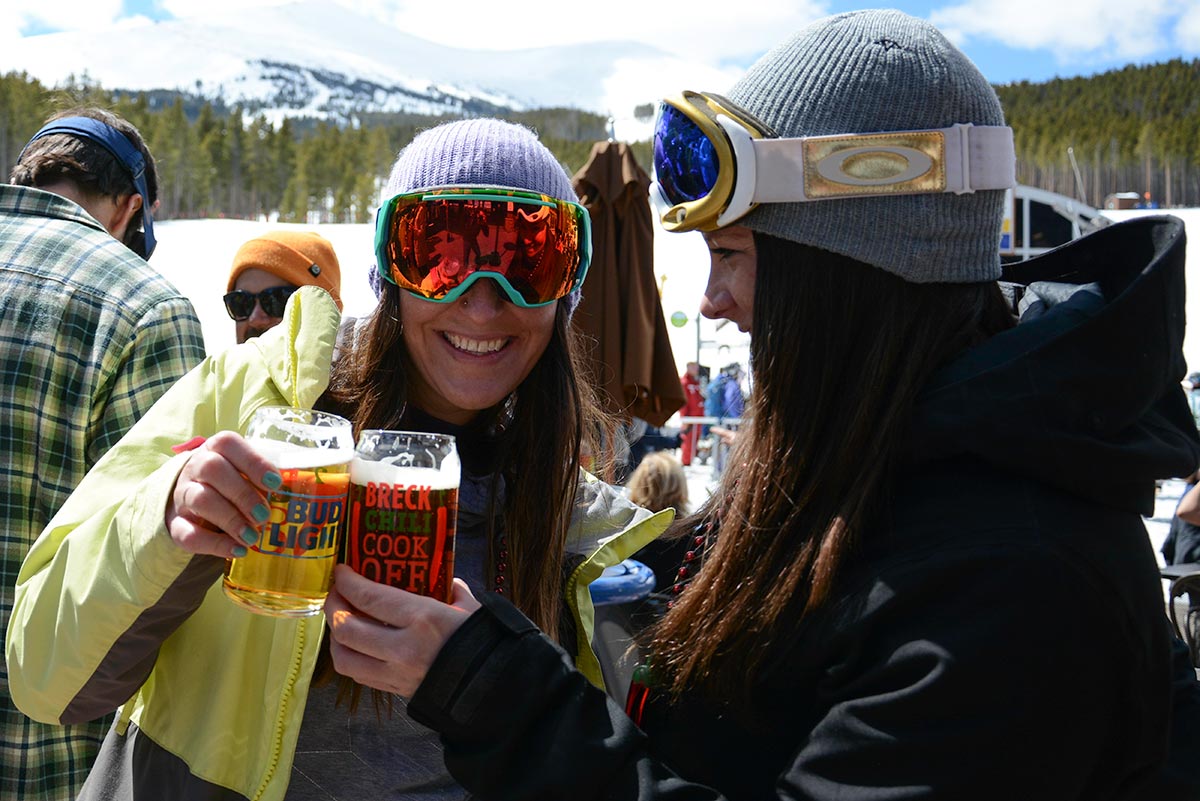 Search Blog
---
Categories
---
Archives
---
Subscribe