What is a Traction Law?
Posted On: 09/06/2019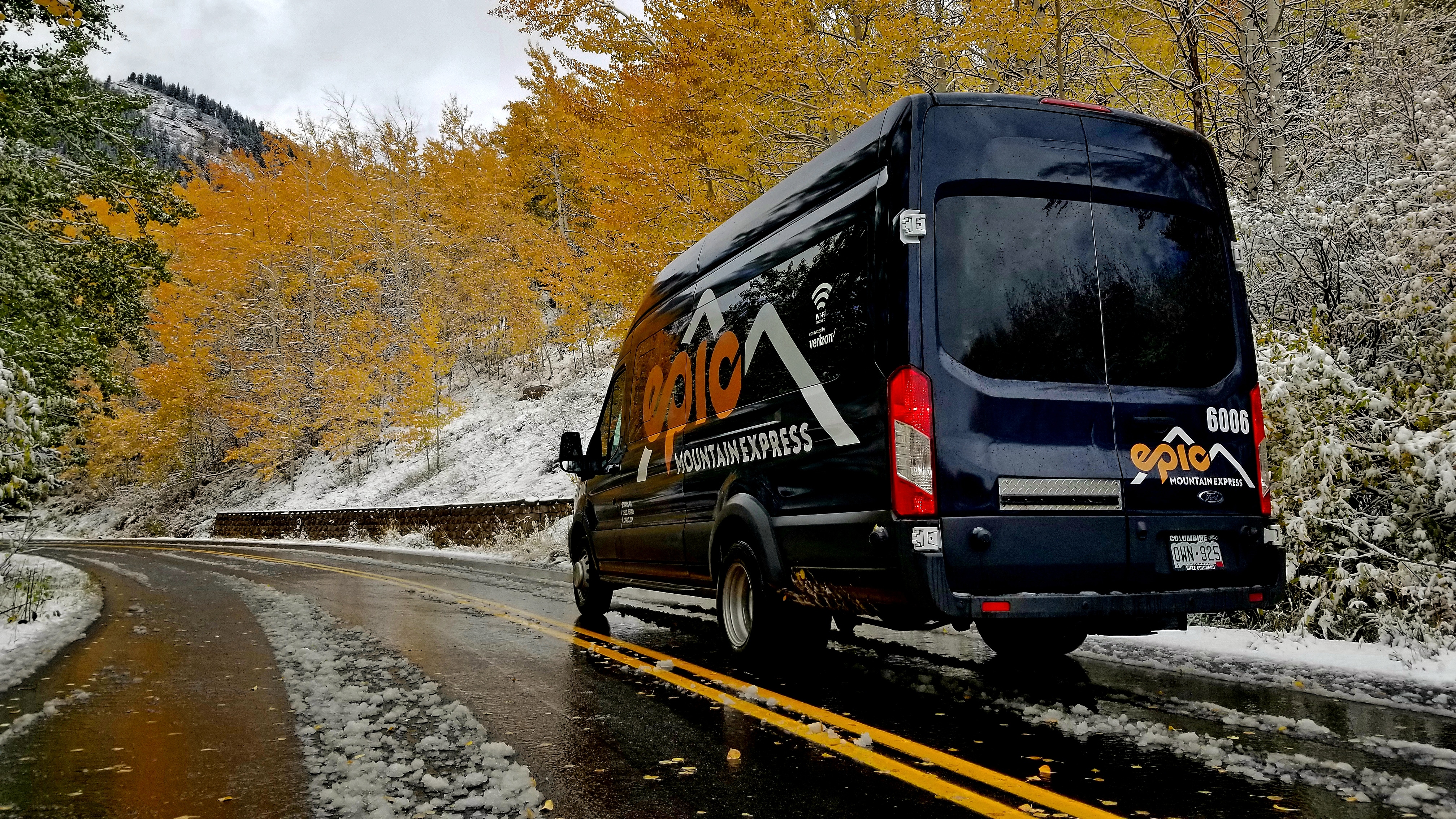 Photo: Katy Kalamon
Guest Blogger: Brian E., Lead Driver for Epic Mountain Express
A revised traction law went into effect for the I-70 corridor in Colorado on September 1, which will hopefully affect your mountain ski vacation for the better.
For those that don't live in the mountains, a traction law is when cars must be equipped with the proper tires, or chains due to snow and road conditions for safety.
New in 2019, between September 1st to May 31st of each year, all drivers on I-70 between Morrison, just west of Denver, and Dotsero which is about an hour past Vail, will be required to adhere to the traction law requiring vehicles to have either four-wheel drive or all-wheel drive, snow tires, or tires with the mud/snow (M+S) designation. Additionally, the new traction law increases the minimum depth requirements for tire tread to three-sixteenths of an inch - up from one-eighth of an inch under the current rules. You can also install chains or an alternative traction device (like AutoSock) to be in compliance with the law if your tires aren't adequate.
If you get stuck in snow or ice and block traffic without the proper tires, or vehicle you will get fined. The Colorado State Patrol and Department of Transportation take these laws seriously, as they are designed to keep Interstate 70 through Colorado safe and have traffic moving along, getting you to your vacation faster.
Don't feel like understanding and researching traction laws? Who would? When all you want to do for vacation is go skiing in Vail!
At Epic Mountain Express we train our drivers to navigate all weather conditions here in the mountains. We equip all shuttle vans with M+S rated tires, carry snow chains, and sandbags. All SUVs are four-wheel drive. Plus, if the traction laws get put into play, you don't have to get out and chain up and check the tires of that rental car (geez, are these the right tires for all this snow?!?!?!) or wonder if you have the skills and knowledge to drive in a major snowstorm.
The drivers of Epic Mountain Express have the skills, knowledge, and training to get you, your loved ones, and friends to the fun in Vail, Beaver Creek, Keystone, Breckenridge, Copper Mountain, Aspen, and Snowmass. Safely!
If you'd rather arrive at your vacation relaxed and ready to play, then call our reservation agents or go online and book your ride today. Call or go online! Let Epic Mountain Express take the worry out of winter driving.
Search Blog
---
Categories
---
Archives
---
Subscribe