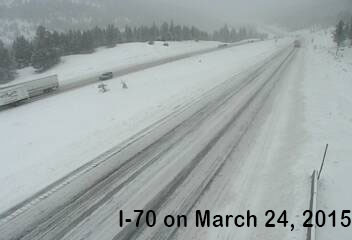 Posted On: 03/25/2015
Spring weather is unpredictable. Most think of tornadoes, flooding, thunderstorms - and snowstorms in Colorado. In the blink of an eye, the mountain roads in Colorado can turn for the worst. CME's driver training program consists of 40 hours in the classroom and on the road. Our drivers are experienced mountain drivers who can do the driving for you! Start your trip off right and let us do the driving.
---

Posted On: 03/24/2015
Spring Fever has hit Breckenridge! This Saturday, March 28th, celebrate 30 years of snowboarding. Use or mention promo code CMESPRING for a $59 per person shuttle fare from Denver International Airport to Breckenridge for this event!
---
Page 4 of 4 pages
‹ First
<
2
3
4